Payment processing made easy.
Whether your business is big or small, new to town or a fixture in the marketplace - iClassPro Payment Services can help! Our payment processing solution is easy to understand, affordable and secure, and will help you process payments efficiently so you can better manage your business.
Everything to help you process
payments efficiently.
Simple, Transparent Pricing

Save a bundle with our flat-rate and interchange plus pricing! No minimums or hidden fees; no statement fees or reporting fees, and no long-term contracts. Discount rates available for merchants processing large volumes.

Top-Notch Protection

Today's digital landscape means limitless possibilities which lead to security risks and threats, so protecting you and your customer's data is of utmost importance.

See how

our security is at the forefront of what we do.

Accept All Payment Types

From PIN pads and terminals for swipe or chip/EMV to NFC/contactless payments via tap, Android Pay, and Apple Pay - we offer options so your customers can pay the way they want.

Powerful Terminal Processing

Our system is designed to immediately connect the sale information to your POS and inventory, allowing you the ability to bypass manually entering details.

Automatic Card Updater

Keep auto-payments flowing and maintain accurate credit card data for your customers' recurring payments.

Details here!

Easy Recurring Payments

Our payment processing solution securely stores and manages sensitive card data for convenient batch processing.

Exceptional Support

When assistance is needed, our dedicated in-house

support team

is here to help!
Processing expertise you can depend on.
iClassPro Payments Services makes processing payments for you and your customers easy, painless, and secure so you can get back to doing what you love.
Hardware to
support your business.
We offer a wide range of equipment to accommodate the processing needs of any business size. With multiple payment processing options available, we offer the most convenient and reliable payment devices that excel in any environment.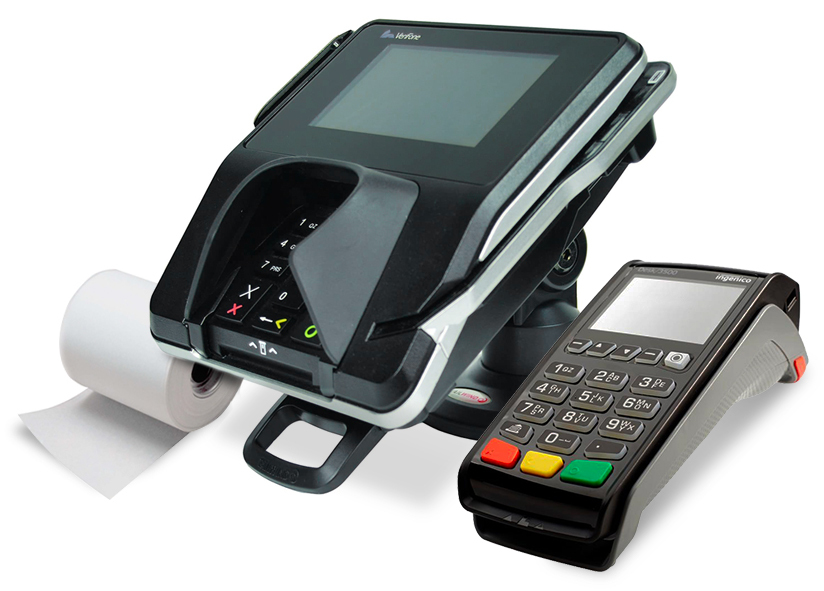 How do I move all of my accounts (customers) over to iClassPro Payment Services seamlessly?

Our dedicated payment services team will help coordinate the resources needed to ensure a smooth transition.

How long does it take to get set up with iClassPro Payment Services?

Once the merchant application is completed, most new accounts are set up within 1 to 2 business days. Please note that processing of the application could be delayed if the application is flagged for additional review or if incomplete or inaccurate information is provided.

How long will it take to begin accepting card payments?

Once your merchant application is approved, you will receive a notification that your account is ready to process credit card or eCheck transactions immediately.

When will I receive funds in my bank account from the credit card transactions?

Funds are deposited to your bank account within 2 to 3 business days. Visit our help center to see our

typical funding schedule.

How much will payment processing cost?

iClassPro offers a simple, flat-rate cost which makes calculating your processing fees easy and predictable. Our flat-rate is 2.9% + $.50 per transaction for Visa , Mastercard, and Discover , 3.5% + $.50 per transaction for American Express and 1% + $.50 per eCheck transaction. Other charges include a monthly fee of $10, chargeback fee of $25, eCheck return or rejection fee of $5, foreign card fee of 1% and a voice authorization fee of $1 per voice authorization.

Note: Pricing for US & Canada only.

What does it mean to have an integrated payment system?

Having an integrated payment system means that you've automated accounting processes, allowing you to bypass the process of manually entering and reconciling transaction data, which is time consuming and prone to errors. With an integrated solution, payments are automatically posted at the time of sale.

What is the difference between interchange pricing and flat-rate pricing?

Interchange pricing is the rate that the credit card brand and issuing banks charge for every credit card transaction. Anytime someone uses a credit card for example a Visa card, Visa will charge an interchange fee.

Flat-rate pricing means every transaction has the same processing cost. This price will include the Interchange cost to run a transaction plus any additional fees to get one consistent rate.

For more information on iClassPro Payment Services Interchange and Flat Rate pricing, click

here

When will my processing fees be debited from my account?

Processing fees are deducted from each settlement amount before depositing funds into your account. For more details on funds transfers, click

here.